REDEVELOPMENT UPDATE FEBRUARY 2023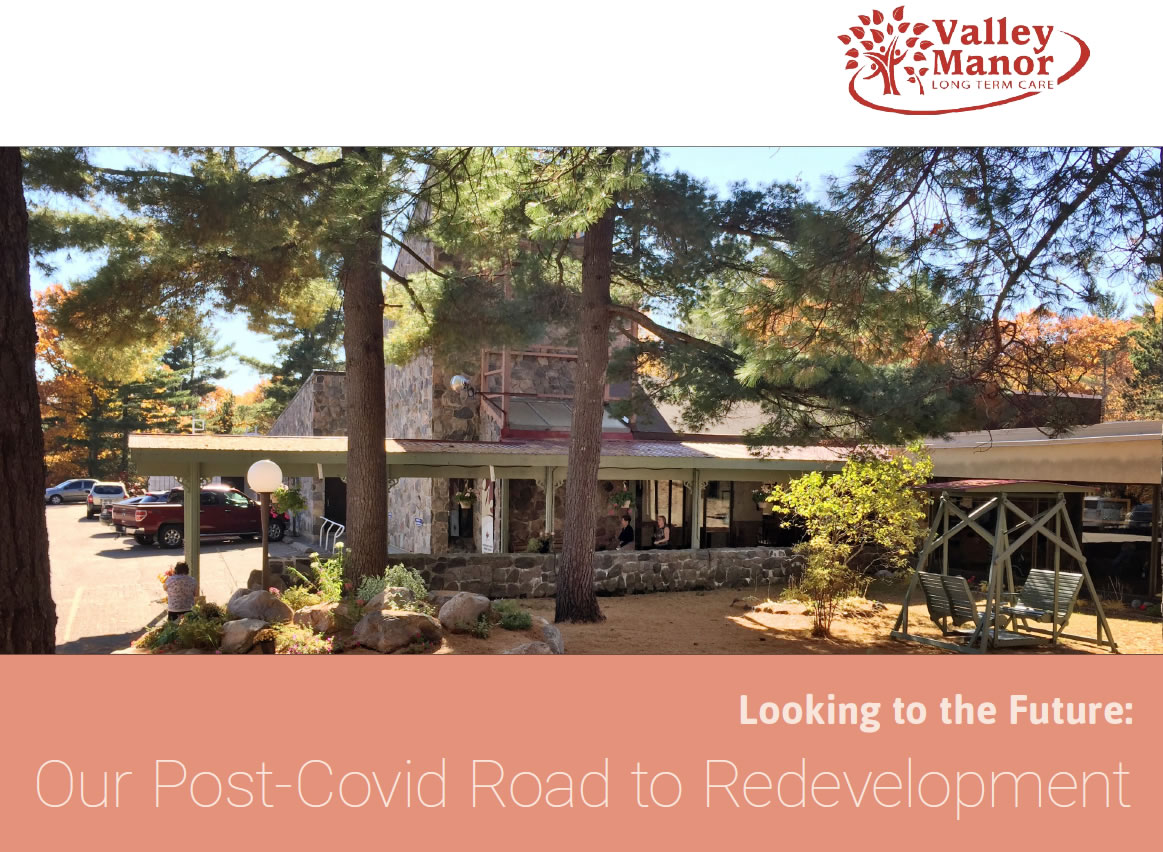 Redevelopment Update February 1, 2023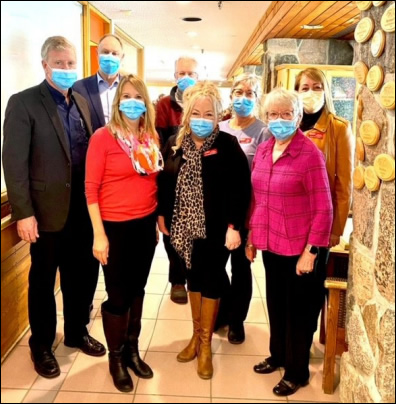 It has been a very busy start to the year at Valley Manor on the redevelopment front. The year started on January 9th with an onsite redevelopment meeting with MPP John Yakabuski and Parliamentary Assistant to the Minister of Long-Term Care MPP John Jordan to review the redevelopment work completed to date for Valley Manor and review the new funding methodology which was announced in November 2022.
Discussion and planning for the next steps of the project are well underway while a tour of the facility and a detailed presentation were provided. The status of the redevelopment, the funding challenges to date and fundraising were the key topics reviewed.
A second redevelopment "Refresh Kick Off Meeting" took place on January 30 th with the Renfrew County Warden Peter Emon, MPP John Yakabuski, Colliers Project Leaders, Hobin Architects, Valley Manor's Board and Executive.
John Yakabuski and Peter Emon agreed to work closely with Valley Manor to expedite the project and they both recognize the unique situation that Valley Manor is in in terms of being a rural, isolated located.
As you will see in the diagrams provided, Valley Manor has surpassed many key milestones and the next steps are to amend the current plans to include additional IPAC measures related to the pandemic into the redevelopment planning and finalize the financing piece before final submission to Ministry before tender.
Valley Manor also has plans to meet with the Municipality and the new Councillors before Spring in order to provide them with the most current updates and key milestones.
On November 25, 2022, the Ministry of Long-Term Care introduced a fixed, time-limited funding supplement to the existing CFS of up to $35 per bed, per day for 25 years for eligible projects. This supplemental CFS is intended to support projects such as Valley Manor where funding has been identified as one of the main barriers to starting construction and to accelerate the development and redevelopment of long-term care beds across the province. One of the key policy changes is to allow non-profit operators to convert up to $15 of the CFS supplemental funding into a construction grant which will be payable at the start of construction. This measure increases projects' upfront equity which will help non-profit operators secure the financing they need to support their development projects.
The CFS supplemental funding increase is available to eligible for-profit and non-profit operators that can demonstrate readiness to start construction and attain approval to start construction between April 1, 2022 and August 31, 2023. Operators were required to complete and submit the Statement of Readiness form template by December 20, 2022 to be considered for funding. Valley Manor submitted their Readiness Assessment to Ministry in December 2022 to ensure their project remains in the que regardless of any financial gaps or local construction challenges