BOARD OF DIRECTORS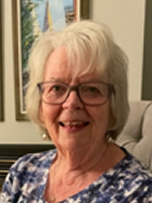 Kathy Marion, Board Chair
Kathy Marion is a long-serving member of the Valley Manor Board of Directors. She has seen many changes in long term care governance over those years, many of which were spent in planning for the redevelopment of the Manor.
She has enjoyed a career in local governance as a trustee and former Chair of the Renfrew County District School Board and as a founding member and Chair of the Rainbow Valley Community Health Centre Board of Directors which oversaw the opening of the Rainbow Valley Community Health Centre in Killaloe.
She has served on Killaloe, Hagarty and Richards Council and is presently a member of the Round Lake Recreation Committee. She has been a long-time active member of Ascension/St. John's Anglican Church in Killaloe and has volunteered many years of service as organist and Rector's Warden.
Kathy is presently the Chair of the Valley Manor Board of Directors. She is an Ex Officio member of the St. Francis Valley Healthcare Foundation Board of Directors as well as the Madawaska Circle of Health.
Kathy has five grandchildren, one of whom is deployed in the Canadian Navy to the Baltic region.
She and her partner volunteer extensively with the Royal Canadian Legion in Barry's Bay and travel occasionally. She enjoys music, gardening and living at Round Lake and is excited to see the plans for redevelopment finally coming to fruition.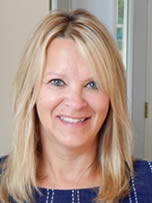 Jill Vermaire, Board Member
I joined the Valley Manor Board in 2019. I have 30 years' experience working as a clerical front line worker in Health Care. My experience spanned Switchboard/Admissions, Emergency, Cardio-Respiratory and finished my career in Oncology as Clerical Team Lead all at the Royal Victoria Regional Health Centre in Barrie, Ont.
In June of 2017, I retired and along with my husband, we moved to our cottage on Aylen Lake. I have two adult daughters, Alanah and Heather. I am also a member of the St. Francis Memorial Hospital Board of Directors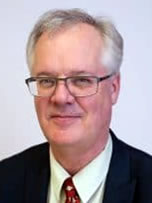 Bill Rodnick, Secretary/Treasurer
I joined the Valley manor Board in March 2022. I am presently serving in my 9th year as a Councillor for the Township of South Algonquin. I have almost 30 years experience working in the banking and financial services area. I have held various positions within the banking industry such as branch Manager, Financial Planner and Chief Credit Officer. I mainly focused on analyzing financial statements in order to approve and assess risk of large commercial and Agricultural loans.
My wife and I have lived on Aylen Lake for the past 15 years. I have spent the last 7 years working for Northern Credit Union. Recently I, as of December 31 2021, have retired. I am a strong believer in giving back to your community. Thus, the reason for running for Council. I also spent a couple of years on the Board of Directors for St Francis Memorial Hospital. Prior to moving to Aylen Lake, I also co-managed a baseball league for over 300 children and was also a leader for Junior Achievement , which is a program which teaches high school students to start, manage and operate an actual business.
We have 2 adult children and have 3 lovely grandchildren. I am very happy to join this board and look forward to the opportunity of being a part of making life better for the residents and employees of the Valley Manor.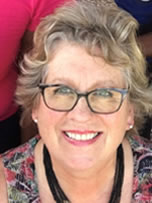 Annabel Marsh, Board Member
I joined the Valley Manor Board of Directors in March 2022. My recent return to Canada and to the Barry's Bay area as a permanent resident, prompted my desire to get involved in the local community. Living and working internationally for 33 years has had a positive impact both personally and professionally. I am no stranger to meeting and working with people within a variety of cultural contexts, and I consider learning as a lifelong journey, and welcome the opportunity to contribute where I can.
Most recently, while living in France [2008 -2021] I did extensive consultancy work for the Aga Khan Development Network [AKDN] in their Academies unit. My work was professional development in nature and took me to Kenya, Mozambique, and India. There I developed programs and worked with local government school teachers, as well as teachers in the Aga Khan academies, to improve their English language teaching proficiency skills. My career in the field of English language teaching and learning, has spanned 30+ years, during which time I lived in Hong Kong, the United Arab Emirates, Wales, and France, and worked in both educational and industrial settings.
I have been involved in various communities. In France, I served a full 6-year term on the municipal council in my local village. I have volunteered in the organization and running of Christmas fairs, and have participated in a variety of amateur musical productions, all for the purpose of raising funds.
I have a BA in Education Studies and an MA in Applied Linguistics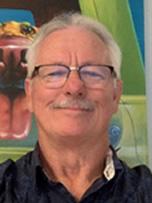 Steve F. McCann, Vice Chair
I was happy to hear from Kathy Marion regarding an open position on the board which I accepted April 2022. I have a 30 year career in medical devices supporting frontline healthcare providers in Canadian healthcare. My career started with Johnson & Johnson Medical Products in Peterborough which provided me with experience in account representation, marketing, people management, contract negotiation and director level leadership. Through my career I have been fortunate to hold Senior Management responsibilities for multinational manufacturing companies, full-line and niche distributors functioning in perioperative, respiratory, wound care, and sterile processing segments. My experiences have provided a robust understanding of Healthcare Administrator & Practitioner needs and issues in Acute and Alternative Care sectors. Recently, I have served on a Board of Directors with Medtech Canada representing the medical technology industry in Canada. Additionally, I also had the pleasure of serving a 4 year term as a Council Advisor for ORNAC Canada (Operating Room Nurses Association of Canada). From an education perspective, I possess a Bachelor of Commerce, Certificate in Organizational/Career Development, and Certificate in Personnel Behavior.
My wife Linda and I purchased a cottage on Long Lake in 2018 which we fully renovated and moved into permanently April 2021. We are blessed to have two sons and a daughter, all with amazing spouses and 7 beautiful grandkids and a goofy chocolate lab named Lewey! Favorite interests include renovation projects, coaching, sports and keeping healthy.