BOARD OF DIRECTORS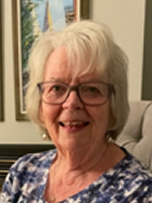 Kathy Marion, Board Chair
Kathy Marion is a long-serving member of the Valley Manor Board of Directors. She has seen many changes in long term care governance over those years, many of which were spent in planning for the redevelopment of the Manor.
She has enjoyed a career in local governance as a trustee and former Chair of the Renfrew County District School Board and as a founding member and Chair of the Rainbow Valley Community Health Centre Board of Directors which oversaw the opening of the Rainbow Valley Community Health Centre in Killaloe.
She has served on Killaloe, Hagarty and Richards Council and is presently a member of the Round Lake Recreation Committee. She has been a long-time active member of Ascension/St. John's Anglican Church in Killaloe and has volunteered many years of service as organist and Rector's Warden.
Kathy is presently the Chair of the Valley Manor Board of Directors. She is an Ex Officio member of the St. Francis Valley Healthcare Foundation Board of Directors as well as the Madawaska Circle of Health.
Kathy has five grandchildren, one of whom is deployed in the Canadian Navy to the Baltic region.
She and her partner volunteer extensively with the Royal Canadian Legion in Barry's Bay and travel occasionally. She enjoys music, gardening and living at Round Lake and is excited to see the plans for redevelopment finally coming to fruition.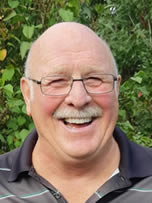 Don Wrigglesworth, Vice-Chair
I have been a Board member since 2013.
I joined the Toronto Police Service in 1973 and retired in 2004 holding the rank of Sergeant completing my career as an instructor at the Toronto Police College.
After retiring I instructed Police Foundations at a private college until my wife Jackie and I moved to Combermere in 2006.
Shortly after, I was hired as the Bylaw Enforcement officer in Madawaska Valley. In 2007- 2019 I was the Chief Building Official at the Township of Killaloe,Hagarty & Richard's.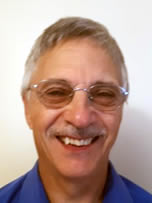 Pierre-Paul Filion, Secretary-Treasurer
I came to retire in Barry's Bay in 2013. I was glad to be invited to become a board member at the Valley Manor Long Term Care Home, where I felt I could continue to contribute at improving the lives of seniors who required a loving home environment and quality nursing care. The last 10 years of my professional social work career were spent at the Ottawa Hospital where I supported many seniors who could no longer live at home and were now hospitalized, awaiting admittance into a long term care residence. I know how important it is for families to see their loved ones happy, loved and well cared for in the LTC homes they have selected. As a board member at the Valley Manor LTC home I can make use of my experience and influence to help assure that seniors admitted here are receiving the best possible care, in a loving environment.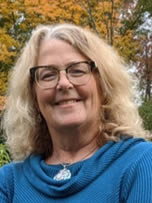 Alison Vandergragt, Board Member
Alison has served on the board at Valley Manor since 2014, after spending 20 years working in retirement homes and long-term care, 10 of them at Valley Manor.
Leaving the long-term care work environment, she transitioned into business by founding a small not for profit organization that offered therapeutic programs using horses to members of the community including veterans and first responders.
A recent graduate of Business Management and Business Marketing & Communication programs, she is pursuing post graduate studies in Project Management, and is working with several Ottawa Valley companies, in a business development role.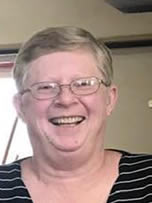 Heather Poliquin, Board Member
I joined the Valley Manor Board in 2019.
I have 37 years' experience working in the Canadian Armed Forces as a subject matter expert in personnel administration and policy, and 6 years as a Public Servant working as a Senior Business Analyst.
In June of 2016, I retired and along with my husband. We moved to our cottage on Mask Island. I have deep roots in the area being descended from one of the first Kashub settlers to arrive in 1859. I have two adult children, Mike and Julie and two grandsons. I am also the President of the Royal Canadian Legion Branch 406 Barry's Bay.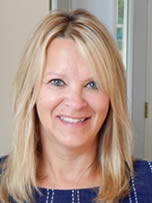 Jill Vermaire, Board Member
I joined the Valley Manor Board in 2019. I have 30 years' experience working as a clerical front line worker in Health Care. My experience spanned Switchboard/Admissions, Emergency, Cardio-Respiratory and finished my career in Oncology as Clerical Team Lead all at the Royal Victoria Regional Health Centre in Barrie, Ont.
In June of 2017, I retired and along with my husband, we moved to our cottage on Aylen Lake. I have two adult daughters, Alanah and Heather. I am also a member of the St. Francis Memorial Hospital Board of Directors.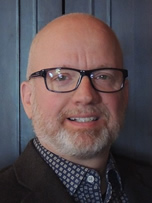 Robert Cihelka, Board Member
I joined the Valley Manor Board in the Fall of 2020. I am a consultant in software integration and instructional design. I have spent the last ten years in digital healthcare solutions providing training and workflow advisory sessions on clinical management software to physicians and allied health care professionals across Eastern and Atlantic Canada. I live in South Algonquin with my wife Susan and our three rescues. In our spare time we curl and I've taken up sailing.