RESIDENTS & FAMILIES
CARE & SERVICES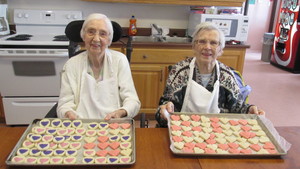 Valley Manor Amenities, Care and Services
● Large comfortable resident home areas
● Spacious private rooms
● Lounge and living areas with TV
● Well-appointed multi-purpose lounge with a fireplace accented with gracious, vintage furniture.
● Access to an enclosed outdoor courtyard and walking paths surrounded by beautiful gardens, nature and a pond.
...Learn more
FAMILY COUNCIL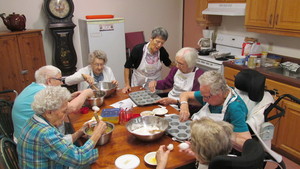 "IT'S A NEW DAY!"
We are building for our future at Valley Manor and need YOU for our tomorrow!
Why should we have a Family Council?
Allows families to give each other ongoing mutual support and encouragement. Sharing thoughts and feelings with others who are in the same situation can help family members cope.
...Learn more
ACTIVITIES CALENDAR
View / Download our monthly Residents Activities Calendar.
Related to Pandemic precautions, we are not implementing any group activities at this present time. We will continue providing residents with a variety of 1:1 visiting opportunities provided by the Activities staff.
...Learn more