NEWS & EVENTS
CATCH THE ACE FUNDRAISER
Posted: April 5th 2019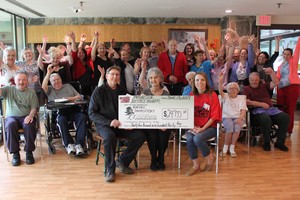 IT'S BACK! GET READY FOR ROUND #3!!
Our Catch the Ace Lottery will be starting again soon with ticket sales to begin on October 3rd and the first draw to take place on
Thursday October 10th @ 4:30 pm at the Ash Grove Inn
This lottery is a special one because it allows for proceeds to be kept locally and in this case, support the Valley Manor Redevelopment. So when you buy a $5.00 ticket, you can feel good about knowing that your money is helping Long Term Care right here and close to home.
Anyone is free to attend the draw, or you can check out a video of the draw on our Facebook page shortly after it takes place (https://www.facebook.com/St-Francis-Valley-Healthcare-Foundation-413204848870724 ). You do not have to be at the draw to win!!
Please feel free to share this message with your friends and family.
Good luck and thank you for your support!
...Learn more