REDEVELOPMENT CAMPAIGN ANNOUNCEMENT
John Yakabuski attended Valley Manor for a meeting on October 9th to discuss the redevelopment of the new Valley Manor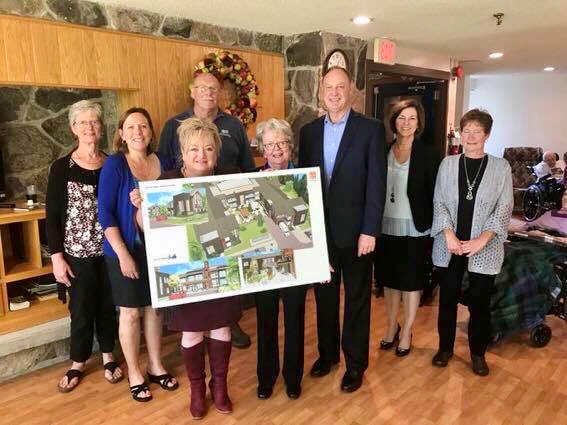 John Yakabuski attended Valley Manor for a meeting on October 9th to discuss the redevelopment of the new Valley Manor with the Board of Directors, Senior Leader ship and the St. Francis Valley Healthcare Foundation.
Trisha Sammon CEO stated that the new Valley Manor will in fact be a 96 bed long term care home and has received final approval on October 4th from Christine Elliot, Minister of Health. The day after the Ontario Governments healthcare funding announcement.
Trisha Sammon feels that the recent announcement that the Government of Ontario will be adding 6000 new long-term care beds into the system to decrease hallway medicine is the perfect opportunity for us to address our challenges. I know that John Yakabuski recognizes that this added capacity is urgently needed to alleviate the burden on hospitals and ensure that seniors receive the most appropriate care in the most appropriate settings such as Valley Manor in Barry's Bay.