VALLEY MANOR | NEW LONG TERM CARE HOME DEVELOPMENT PROJECT
Long Term Care Homes within the County of Renfrew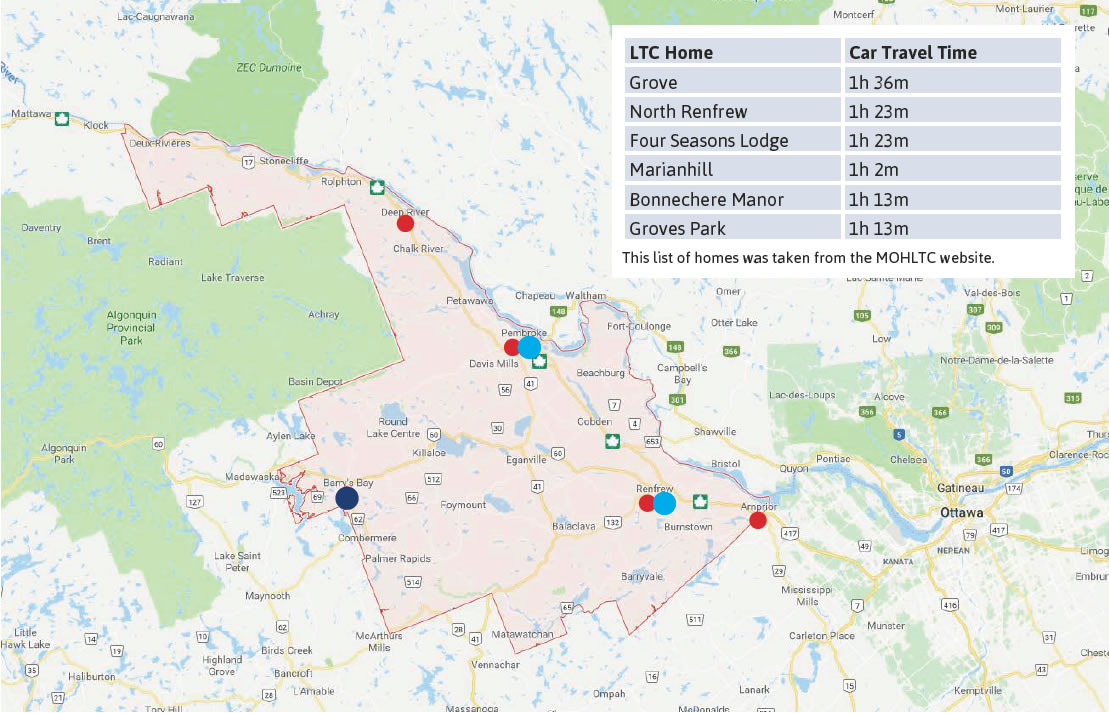 Changing Design Standards & Codes
Ministry of Health and Long-Term Care
Enhanced Long-Term Care Home Renewal Strategy
Design Manual
The Resident Home Area
Size of resident bedroom
Number of residents sharing a room and a washroom
Number of bathing facilities (tub and shower)
Number and size of lounge, program and activity rooms
Size of dining rooms
The ability to provide secure spaces or "lock-down" areas within the Home
Community and Market
With 140 staff, Valley Manor is the largest employer in the Madawaska Valley and injects over $6 million into the local and surrounding economy every year.
If Valley Manor doesn't redevelop by 2025, the MOHLTC will close the home affecting those 140 families currently employed there, not to mention the 90 families with loved ones in Valley Manor's care.
Should the Home be closed, the Ministry will take those existing bed licenses away from Valley Manor and likely the County of Renfrew.
Valley Manor has a consistently long waiting list for accommodations with most of the admissions coming from the Madawaska Valley, Hagarty and Richards and South Algonquin and Whitney.
In the next ten years, the population within the County of Renfrew that are reaching the age that they will require care is expected to increase dramatically.
Aerial View of Barry's Bay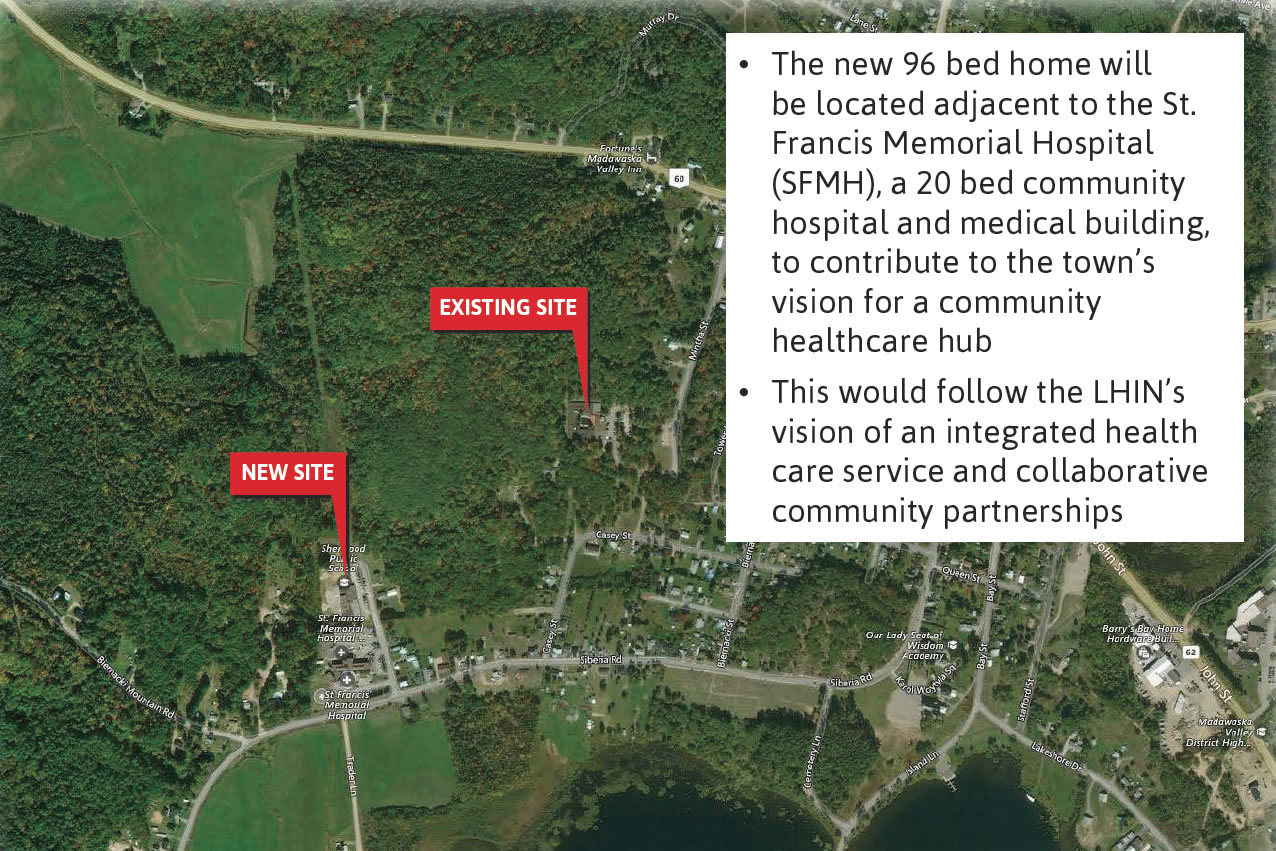 Status of the Redevelopment
Planning for the redevelopment of the 96‑bed long-term care home was initiated in 2009 under the Ministry of Health and Long Term Care's Long-Term Care Renewal Strategy program.
Valley Manor is now moving the process forward with the Ministry of Health under the more recent 2015 Enhanced Long-Term Care Home Renewal Strategy.
The new 96-bed home will be located adjacent to the St. Francis Memorial Hospital (SFMH), a 20-bed community hospital and medical building, to contribute to the town's vision for a community healthcare hub.
Drawings provided by Hobin Architecture Incorporated, Ottawa, Ontario.www.hobinarc.com
Site Comparison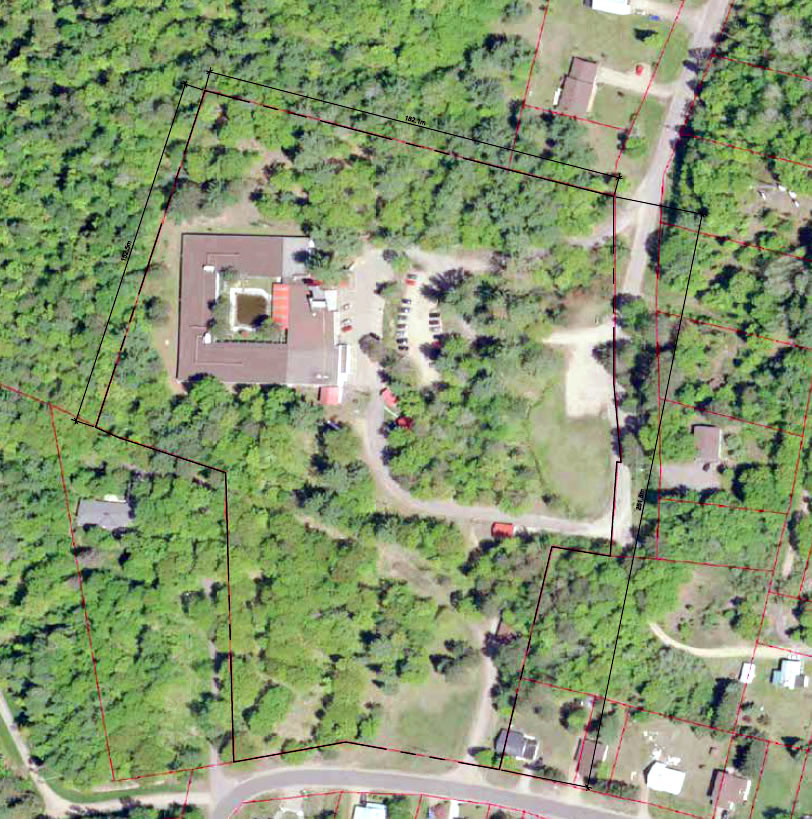 Valley Manor - Existing (Mintha) Site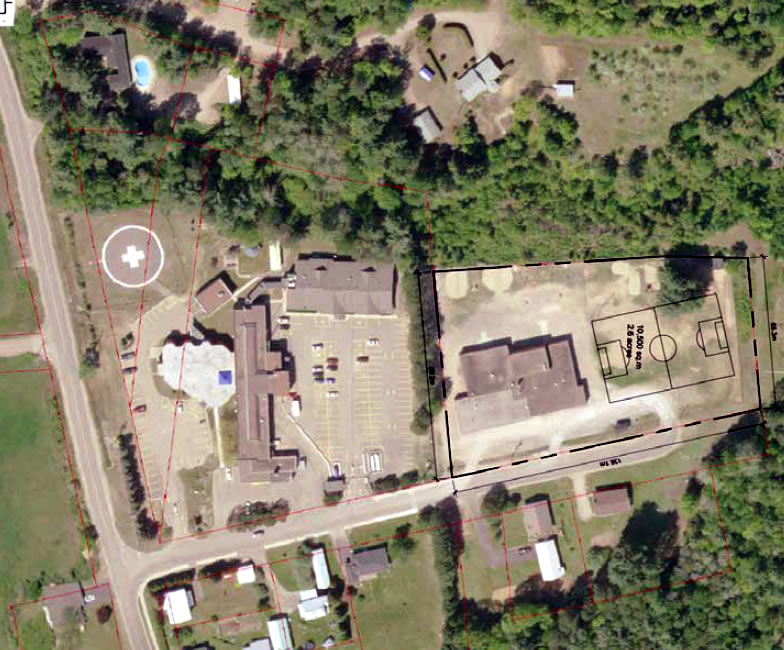 Valley Manor - New (Sherwood School) Site
Aerial View Looking North - Artist's Concept